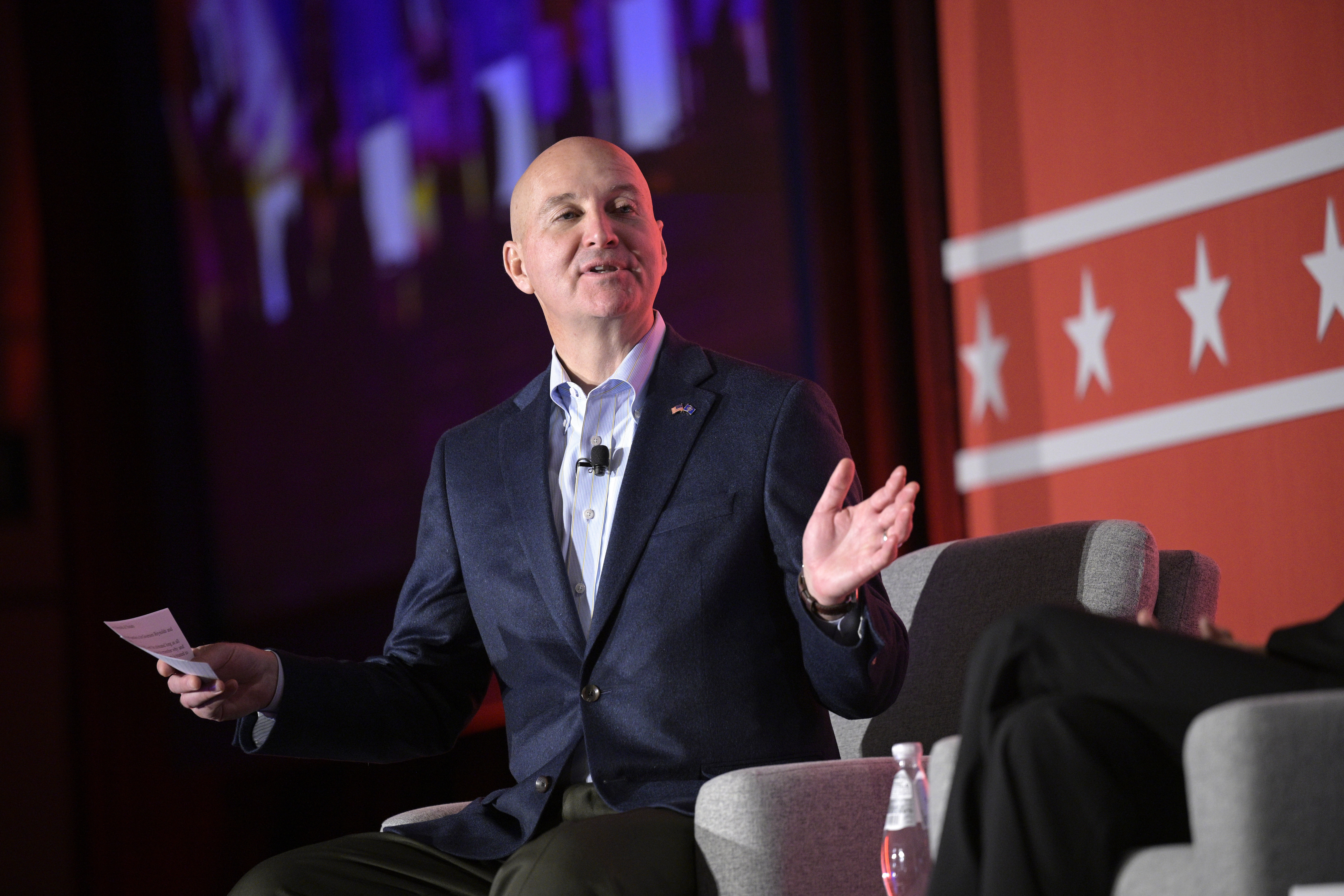 Nebraska Gov. Jim Pillen has appointed Pete Ricketts, the state's former GOP governor, to fill retired Sen. Ben Sasse's seat through 2024.
Ricketts, who served two terms and endorsed Pillen in the race to replace him last year, will run in a special election next fall to fill out the remaining two years of Sasse's Senate term. Ricketts said on Thursday that he is committed to running for the seat in both 2024 and 2026.
Before appointing Ricketts, Pillen said he weighed the former governor's ability to win statewide elections as well as his commitment to run for a full term, which would help develop seniority in the Senate. Ricketts will come in as a the most junior member of the chamber when he is sworn in on Jan. 23.
"There's never been a Nebraskan who has had to run for statewide election in two consecutive terms … it's an extraordinarily rigorous challenge," Pillen said. "I don't believe in placeholders."
Sasse resigned this month to become president of the University of Florida, creating the vacancy. He had distinguished himself for his criticisms of former President Donald Trump, whom Sasse eventually voted to convict in his impeachment trial, but the departed senator also focused much of his energy on the Judiciary and Intelligence committees.
Ricketts said he "can't think of specific issues" he and Sasse disagree on, adding that he expects to be a reliably conservative vote and continue focusing on appointing right-leaning judges.
Both Pillen and Ricketts brushed off questions about backroom deals when it came to filling the seat. Ricketts was a top backer of Pillen's campaign, raising some questions in the state about filling the vacancy. Sasse did not resign until after Pillen was sworn in, allowing Ricketts to fill the seat without having to self-appoint himself.
Pillen said backroom deals are "not my DNA."
"I have no concerns about the process," said Sen. Deb Fischer (R-Neb.), the senior senator from the state.
Senate Minority Leader Mitch McConnell indicated last year he wanted Ricketts to fill the vacancy left by Sasse. He said on Thursday that Fischer and Ricketts "will instantly form an extremely effective one-two punch for Nebraska in the Senate" and praised Ricketts for his governing record and winning governor races "by gigantic margin."
Pillen said he interviewed nine candidates for the job and that none were Democrats. Nebraska is now a reliably red state, and Democrats have not won a Senate race there since 2006.
Yet Pillen suggested he didn't want to take any chances by appointing a senator who could blow the seat in a primary or general election. He said Ricketts' political experience "was a big separator" in the interview process; it also doesn't hurt that Ricketts is personally wealthy, with the ability to self-fund should he face a primary challenge.
Ricketts said he would pass on any other opportunities that come along over the next 10 years as he shifts his focus to federal office.
"One of things we as Republicans need to win elections is to have a broad tent," Ricketts said. "I'm committed to running in '24 and '26 to serve the people of Nebraska."
National Republican Senatorial Committee Chair Steve Daines of Montana said he looks "forward to working with Pete to stop Joe Biden's harmful agenda and keep Nebraska red in 2024."